Spice up your work, look more professional and increase sales using these online websites and tools. They are free and simple to use. Within minutes, you can make a drastic impact on your document, website, blog post, and more.
How Can These Tools Help?
You can use these online websites and tools for many purposes. They can help:
create your own brand or build on your brand
make your articles and documents more eye-catching
provide you striking infographics to support your data
create videos and other social media content
ensure your spelling, grammar and punctuation is accurate
add effects to your images and fonts
strengthen your writing skills
save computer memory and website loading speed
encourage readers to take various action
potentially convert leads into sales
save you time and money.
Helpful Online Websites
Here are websites you can use for free imagery, format, and design.
Free Design Templates
Visual learning has proven to be highly effective and necessary. It vastly improves learning; catches people's eye, generates interest, and helps them process the information at a faster pace. It's a wonderful tool for people of all learning levels.
These days it's recommended to use images, videos, and infographics to accompany most writing. A great site for this is Canva.com.
It's an online design and publishing site that helps you create your own material. Instead of paying a graphic designer or buying software, you can do it yourself. They have a huge selection of templates, graphics, photos, and videos. You can simply drag and drop.
With Canva you can make presentations, infographics, documents, flyers, resumes, invitations, brochures, proposals, lesson plans, worksheets, certificates, cards, menus, schedule planners, and more.
Canva is a user-friendly site to create your brand. Make your own business cards, logo, invoices, letterheads, newsletters, and merchandise. Design social media banners, icons, pins,  and YouTube intros.
You can get customised print products, or download them for Mac, Windows, Android, and iOS.
There's a free version that has plenty of items. Otherwise, you can upgrade to pro for even more. Adding visual aids to your work can be the very thing to stop readers from scrolling past.
Stock Images and Videos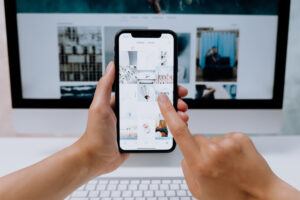 Save time trying to do your own photos and editing. You can access thousands of high-quality photos and videos online for free. Many are done by professionals and provided under a license that is free to use, and no attribution is required.
These images and videos can be modified. Always make sure you read the license details before use.
Stock images are great for social media, websites and blogs, presentations, videos, infographics, demonstrations, printed documents and motivational quotes.
If you want more unique or exclusive photos and videos, you can pay a premium license. Got a creative side yourself? You can always sell your own photography.
Recommended online websites:
Extra fonts
Tired of using the same old selection of fonts? You can find amazing fonts on online websites like dafont.com.
There is an entire range of font designs to choose from. Themes include cartoon, old school, decorative, typewriter, modern, western, gothic, calligraphy, and so much more. It's as easy as downloading a file and your Word document will be updated.
Steps:
Choose your preferred font and click the 'download' button on the right.
Download the font file to your computer. These are usually compressed in a .zip folder and filed under 'Downloads.'
Double click on the folder to see the file inside.
Double-click on the file to open.
In the top menu press the 'Install' button.
Close the file and open a Word or Excel document. The new font will now appear in your font list (in alphabetic order). If you have Adobe Photoshop or Illustrator it will show in those font selections too.
Font examples:

Free Online Tools
Here are tools to improve writing, add effects, and promote customer response.
Online Image Compressor
It should become a regular practice to compress your images. By compressing images, you will:
increase your website's speed and lessen page load time
reduce the space on your hard drive that image files use
have a smaller file that's easier to transmit to someone
Compressjpeg.com has a tool that compresses your image in seconds. You can do it for individual images or in batches. Once the image is compressed, you can download it for use.
Steps:
Upload a JPEG, PNG, GIF or PDF file. Either use the blue 'Upload Files' button or drag and drop files (can do up to 20 JPEG images).
Wait for the compression loading bar to complete. It will show the percentage to which it was compressed.
Click 'Download' on the individual file. The file will save on your computer under the same file name with "-min" at the end. If you are doing bulk images, press the 'Download All' button and they will save in a .ZIP file.
To remove the file from the website, press the X in the top right corner of the file. Otherwise, press the red 'Clear Queue' button.
Learn how to convert PDF to JPEG or convert Excel to PDF.
This site now has a font converter too. You can convert fonts to more popular formats (e.g., TTF, OTF, WOFF, EOT, SVG).
Call to Action Button
It's become standard practice to include a call to action (CTA) in many writing disciplines. This is a way to encourage your readers to take action. It can be converting leads to sales, promoting email subscriptions, asking for shares, comments, likes and more. In work documents, it can be outlining tasks for teams and individual staff.
A call to action is a signal to readers of the next step they should take. It clears any confusion, encourages sales or interaction, and builds potential relationships.
On buttonoptimizer.com you can create free CTA buttons (call-to-action) to put on your website, blogs, or sales funnel. By using a CTA button, you are making the call to action much clearer and specific. These buttons easily catch readers attention while scrolling. Colours can evoke certain moods and actions, making a coloured CTA button is more effective than plain text.
Example:
Instead of writing 'Click on this link to find out about…,' you could use a coloured button with the text: 'Discover Here.'
To use the button tool, complete or adjust the fields to customise your button. You can change colours (base, border, and background), write your own text, change font style, colour, size, add icons, add or remove a text shadow and/or box shadow.
When you are finished, you can download the button as a PNG image or get the CSS code.
If you upload it to your website as an image file, you can use your normal website tools to add a link to it (just like you would link any image).
Here's some useful tips for creating an effective CTA button.

Image Page Curl
This is a neat little effect that can:
give your image a 3D effect
help an image stand out from a white background
make a plain image more interesting and eye-catching.
This effect can be done in photoshop, but picturetopeople.org has a free online tool that only takes a minute. This generator applies curl effects to your photos and drawings. It can also do a transparent version.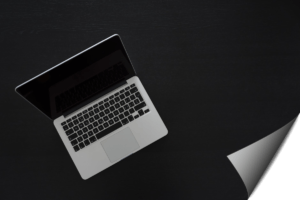 Steps:
Select your preferred curl style, which corner you want it, and the curl size, folding, shadow and border sizes.
Press the 'Choose File' button to upload your image (JPEG, PNG, or GIF).
Press the 'Generate' button.
It will give you a preview and if you are happy, press 'Download.'
This site has some other great tools too, such as adding effects to text.
Grammarly
Grammarly is a free writing assistant to fix your spelling, grammar, and punctuation mistakes. It will check all your writing, whether it is in documents, emails, online websites or social media posts.
It's not just a simple spelling tool. Grammarly also helps with writing tone, definitions, vocabulary, repetitive words, plagiarism, weak adjectives and more. No matter what your writing style, you can use this free tool to keep on top of your grammar.
Add it as a browser extension, or download a Desktop app.
Save Time with These Tools
These online websites and Free Online Tools are creative, well-founded, and user-friendly. They can be used for a full range of formats to suit your needs. If you've found any other cool sites and tools, share your tips in the comments below.