Knowing how to convert PDF to JPEG (JPG image format) is quick and easy. Here are three methods to help you:
Method 1: PDF to JPEG App (Windows)
Get a free app PDF Converter from the Microsoft Store. Most computers come with the Microsoft store app installed:
1. In your computer search bar, type in 'Microsoft Store.'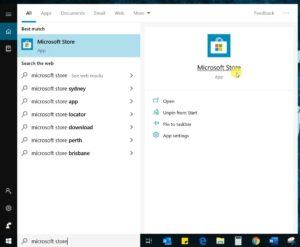 2. In the app, click the search icon and type 'PDF to JPG.'
3. A list of apps will appear → select 'PDF Converter.'
4. Click on Install → Launch.

5. When the app opens, upload your PDF file.
6. Select the output format (JPEG or other) and the folder you want to save to.
7. Press 'Convert.'



Method 2: Adobe Acrobat
File → Export → Images → choose between JPEG, PNG, or TIFF.
Or for later versions:
Tools → Export →select 'Image' from the list → choose the type of image you want → Save.
Note: each page will be saved as a separate file.
Method 3: Free Online Converter Tools
There are many free online converter tools available:
https://www.zamzar.com/convert/pdf-to-jpg/ – you can add either a PDF file or a link.
https://smallpdf.com/pdf-to-jpg – you have the option to extract single images or convert entire pages.
These quick tips on how to convert PDF to JPEG will get the job done.