Imagine living a life filled with peace and energy. No, it's not a trick or some rusty cliché; it's a practice backed by science and performed by millions around the world. Boost your power with Yoga today.
Balance hormones, relieve stress, tone your body… the list goes on. Yoga has been shown to improve your wellbeing; physically, mentally, and spiritually.
It's suitable for beginners to advanced, and it can be done at home or outdoors, with no equipment required. See examples below.
Embrace the Power Within
Yoga is a powerful combination of relaxation, physical postures, breathing, and meditation techniques. The name comes from the Sanskrit word 'yuj', which means 'to unify' or 'to yoke'. Traced back over 5,000 years, it has a rich history.
What separates it from the rest? Yoga is about being in the present moment. It's an ancient mind-body system that focuses on experiencing life 'as a whole.'
When we feel incomplete, we experience sorrow, insecurity, and fear. Yoga combats this through self-observation—it unites us with our highest consciousness.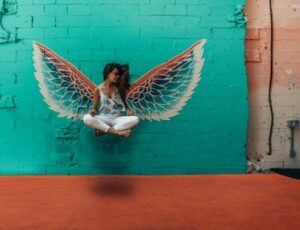 What Yoga Can Do For You
Sharpen your mind, open your lungs, boost your mood…
Yoga is a great addition to your exercise routine and general lifestyle. It tones muscle, working on your strength and flexibility. This is combined with deep breathing and relaxation, making it a therapeutic experience.
Yoga works on the core, arms, legs, glutes, and back. And it can be low impact which is great for the joints. The Yoga Journal outlines several studies that indicate yoga improves cardiorespiratory fitness, muscular fitness, flexibility, and body composition.
It's a great way to get moving and form a routine. Check out these amazing benefits:
Strengthen Muscle
Yoga offers poses that strengthen your body from the core. Improving your musculoskeletal system supports the spine and provides stability to the body. Certain positions are a form of isometric exercise, building strength through a static hold. This benefits more than the muscle: it unites the body and mind to work through the challenge together.
Hormonal Improvements
Yoga is a great way to relieve tension and chronic stress. It has many psychological benefits and studies reveal it's an effective treatment for depression.
Some reasons are, it decreases stress hormones like cortisol. Not only that, it triggers the hormone serotonin that regulates mood. By easing the body's stress responses, it can alleviate anxiety. This, in turn, reduces physical reactions like blood pressure.
It can also help pain management. A 2017 study investigated the effects of a yoga program on 34 non-athlete women. Results indicate a significant improvement in menstrual pain.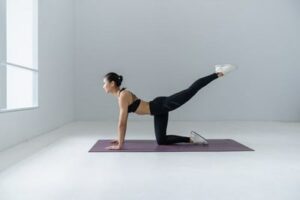 Boosts the Mind
The mind is a powerful thing, and you can make it even more powerful! Just 20 minutes of yoga a day can improve your ability to retain information and multitask. Yoga promotes quality sleep and increases the brain's grey matter, boosting memory and cognitive thinking.
Added Health Benefits
But wait, there's more:
Increases blood circulation and oxygen to the brain.
Lessens chronic pain in the lower back, arthritis, headaches, carpal tunnel.
Lowers blood pressure and reduces insomnia.
Improves metabolism which can influence weight loss.
Improves respiration and heart health.
Increases flexibility.
Improves athletic ability.
Fights inflammation and disease.
Good for Pregnancy
Yoga can be beneficial during pregnancy, though it's strongly recommended you do prenatal classes with a professional. It can help you cope with emotions and mood swings. It also teaches you relaxation and breathing techniques, which can help during labour and birth.
"Yoga is the journey of the self, through the self, to the self."
Power with Yoga – Poses and Techniques
Yoga comes in hundreds of forms. It focuses on eight limbs: morals, observances, posture, breathing, sense withdrawal, concentration, meditation, and enlightenment.
There's a variety of intensity levels. Forms like Hatha have gentle techniques. Others can be more challenging, like Power Yoga.
If you're new to Yoga, you can check out The 10 Most Important Yoga Poses for Beginners to get an idea. Or you can try this quick 10-minute morning routine.
HIIT Yoga
Yes, it actually exists. You can incorporate 15-30 minutes of Yoga into your HIIT routine. The trend originated in America and is said to be highly effective. It involves fusing cardio with yoga stretches and breathing techniques.
Not sure what HIIT is? Discover the benefits of HIIT exercise here.
Empower Yourself
Yoga is the complete package: body, mind, and soul. You too can live a balanced existence. Become a Yogi and start reaping the benefits you deserve.
Already familiar with Yoga? Feel free to share your favourite techniques with us.